Local Community Service Grants
In addition to the ongoing partnerships we share with our Preferred Destination Charities, the Rotary Club of Tampa also offers annual grants to local non-profit organizations. Each summer, applications are available for programs that serve children and families, and grants for selected projects range from $1000 to $2500.
Applications are now available for the 2018-19 grant cycle,
and are due no later than August 30, 2018.
Click here for a complete application and instructions.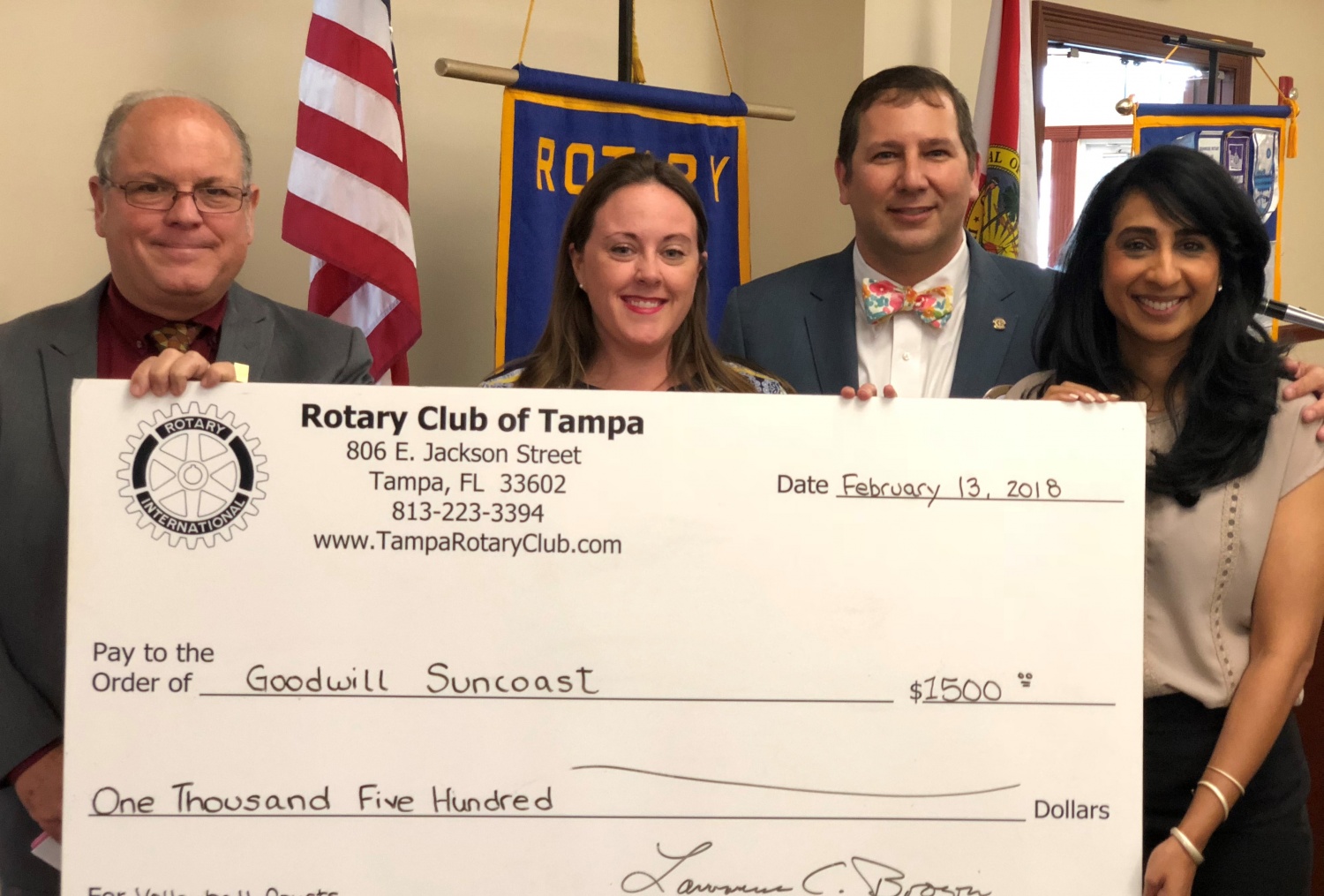 In the 2017-18 Rotary year, we were honored to support each of the following worthy organizations and their programs:
Tampa Bay History Center
Artifact restoration & educational technology
Meals on Wheels of Tampa
Wax hot packs that keep delivered meals hot and healthy
Goodwill Suncoast
1125 new books for their BookWorks program
Junior League of Tampa
300 food bags of weekend meals for needy kids
Pyramid
Wheelchair swing for their adult day program