1914 Club Membership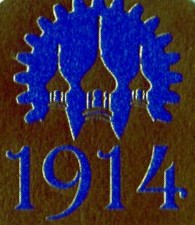 The principles of philanthropic giving are a vital part of being a Rotarian. With this in mind, in 2015 we established the 1914 Club. Through the 1914 Club, members and organizations engage in giving from the heart, in a substantial way, above and beyond considerations of ordinary and/or expected contributions to the Rotary Club of Tampa Foundation, our local charitable giving arm.
The club was so named in acknowledgment of Rotary Club of Tampa's founding year.
The levels of giving and pledge periods are:
NAME AMOUNT PLEDGE PERIOD
Bronze $1,000 Paid within 2 years
Silver $2,500 Paid within 3 years
Gold $5,000 Paid within 5 years
Platinum $10,000 Paid within 10 years
Qualifying donors of the 1914 Club are recognized at a weekly Club meeting at the time of their initial commitment with a membership certificate and new name badge label. Donors are also acknowledged in the Rotary Club of Tampa Foundation annual report.
To make your commitment, download this form. If you would like more information, contact Jimmy Clark, RCTF President. Thank you!