Legacy Projects
Part of our ongoing commitment to Tampa
The Rotary Club of Tampa's two enduring projects represent our pledge to serve children and families in our community. Each has been part of our club for decades.
Service Above Self Scholarships
a partnership with the Boys and Girls Clubs of Tampa Bay

In 1998, the Rotary Club of Tampa established the Service Above Self Scholarship to assist deserving students from the Boys and Girls Clubs who demonstrate both academic success and outstanding community involvement. The 2018 award will provide $2,000 ($1,000 from our club, matched by Tampa Boys and Girls Clubs) to the award recipient for the 2018-2019 college freshman year. This award is renewable annually through the student's senior year (4 consecutive years total) based on continued academic success and an annual written overview by the recipient of his or her accomplishments.
Past scholarship winners have gone on to two and four year colleges, with many graduating and pursuing additional degrees or beginning careers in their fields of study. We are proud to be a small part of their success.
Holiday Gift Wrap Project
a partnership with Hillsborough County Public Schools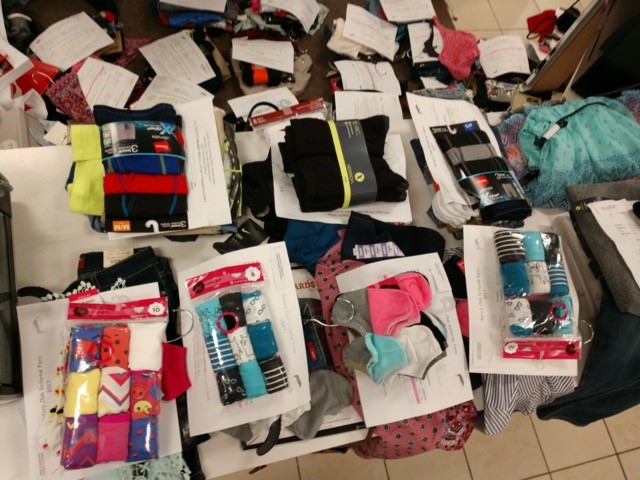 Shopping, wrapping, and delivering gifts for nearly 150 Hillsborough County Public School children each holiday season is an annual tradition in our club. This project began decades ago when our members saw students in the community going without shoes and made it a mission to end that. Now, each December we provide clothing gifts to elementary aged students referred from social workers at their schools. Members personally shop for each gift on one festive day in November, then gather at the club to wrap and personally deliver each one in time for the winter holidays.